Earn Miles
Earn 1,000 miles per stay at qualifying rates at Caesar Park Buenos Aires, Caesar Park Rio de Janeiro Ipanema and Caesar Park Sao Paulo Faria Lima.
Phone Number: 1-800-343-7821
Request Mileage Credit
Allow eight weeks for AAdvantage miles to post to your account. For questions regarding your mileage credit, please use the contact information below. Be prepared to provide your AAdvantage number and receipt copies.
Reforma Lomas 155 3er piso
Col Lomas de Chapultepec 11000
Mexico DF
Phone: 800.343.7821

Terms and Conditions
A stay is defined as all consecutive nights at one hotel, even if member checks out and checks back in during a stay. The AAdvantage member must reserve the room in the member's name and stay overnight. Only one member per room will be credited with AAdvantage miles.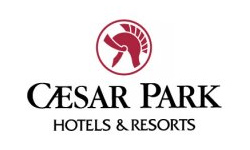 The undisputed hospitality leader in Latin America today, Posadas currently operates more than 110 hotels and 19,000 rooms in Mexico and South America. Achieving this position is the result of more than solid growth; it is the product of real service vocation and the constant creation of brand value.
Live Aqua, Fiesta Americana Grand, Fiesta Americana, Fiesta Inn in Mexico; Caesar Park and Caesar Business in Brazil, Argentina and Chile are brands that now enjoy solid recognition and preference at home and abroad. Each of our brands meets the needs and expectations of all our guests, creating experiences that accompany and support them throughout their stay.
One of the distinguishing values of our brands is our warm, friendly and courteous service. Although there are differences among our brands, the Posadas service brings them together.