Earn Miles
Earn 500 AAdvantage miles per qualifying stay
Phone Number: 1-866-565-5050
Request Mileage Credit
Allow eight weeks for AAdvantage miles to post to your account. For questions regarding your mileage credit, please use the contact information below. Be prepared to provide your AAdvantage number and receipt copies.
Shangri-La Hotels International
5777 West Century Boulevard, Suite 1105
Los Angeles, CA 90045
Phone: 310.665.2000

Terms and Conditions
A stay is defined as all consecutive nights at one hotel, even if member checks out and checks back in during a stay on corporate or qualified rates. The AAdvantage member must reserve the room in the member's name and stay overnight. Only one member per room will be credited with AAdvantage miles.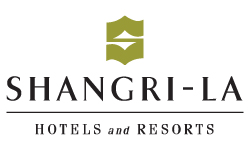 Find your Shangri-La at more than 70 properties throughout Australia, Canada, China, France, Hong Kong, Fiji, Indonesia, Malaysia, Maldives, Myanmar, the Philippines, Singapore, Taiwan, Thailand and the Middle East.