About American Airlines
Profile And Fast Facts
Company profile
AMR Corporation is the parent company of American Airlines and American Eagle Airlines. Headquartered in Fort Worth, Texas, we are one of the largest airlines in the world. American Airlines is also one of the largest scheduled air freight carriers in the world, providing a wide range of freight and mail services onboard American's passenger fleet.
AMR fast facts
In 2012, American Airlines and American Eagle:
Welcomed more than 100 million customers onboard our aircraft
Safely flew our customers to 273 domestic and international locations in 51 countries and territories
Coordinated more than 3,500 departures every day
Took delivery of 30 new aircraft (28 737-800s and two 777-300ERs)
Announced 22 network agreements, including American's expanded international service to Latin American, Mexico, Europe and Asia
Announcing a new look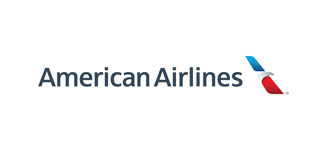 In early 2013, we unveiled a new look for our airline. We developed our new logo and livery based on input from our people and our customers, and they pay tribute to our proud past and legacy as America's flag carrier. American Eagle, too, will begin to showcase the new livery, with the American Eagle name running along the side of the aircraft. This vibrant, modern look captures the spirit, soaring ambitions and sense of adventure that reflect our people and the commitment we have to our customers and our iconic heritage.