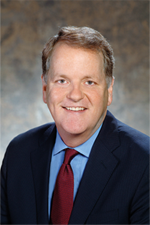 As American Airlines embarks upon the next steps of its journey to become the greatest airline in the world, we are proud to reaffirm our commitment to corporate responsibility. Our merger with US Airways makes us the largest commercial airline in the world: Our combined workforce of more than 100,000 employees supports some 6,700 daily flights to more than 330 destinations serviced by a combined fleet of more than 1,500 aircraft.
This year and next, we are focusing on making this new entity come together seamlessly, with particular emphasis on safety, operational integrity and customer service. We will be taking a close look at how we can optimize our corporate responsibility performance and disclosure. As we work through integration, we will identify those issues and topics most important to our stakeholders and coordinate systems to track data across our merged operations. We'll also be implementing best practices from each legacy carrier to strengthen the new American. There's a lot of work to do, but we're excited at the opportunity to learn from each other and continue to improve our environmental and social performance.
We expect to return to full corporate responsibility reporting next year, for 2014 — the first complete year we'll be operating as one enterprise. In the meantime, we invite you to read about how American and US Airways made a positive impact in 2013 in the lives of our customers, employees and shareholders, and in the communities and environments where we live, work and play.
Sincerely,

Doug Parker, CEO and Chairman