The positive environment we create by vigorously embracing diversity and inclusion is its own reward. We celebrate our accomplishments and are proud to reflect upon the energy and commitment it takes to earn them. This is the same energy that enables us to be a strong airline, deliver excellent customer service, support our communities, and better fulfill our global corporate responsibility.
Here are some of the awards for workplace diversity we've recently received. See our Awards section for a complete list of Awards and Recognition.

American has been recognized as one of the Top Companies for Diverse Managers and Women to Work by DiversityMBA magazine. American ranked number nine out of the Best 50 Out Front Companies. The criteria for the 2013 50 Out Front Companies included implementation of intentional strategies based on accountability, succession planning, strong inclusion practices, ongoing evaluation of recruitment and retention activities, and board diversity. American also ranked as one of the Best 50 Out Front Companies for 2010, 2011 and 2012.

American received recognition as one of 49 leading corporations and public sector agencies from the Dallas/Fort Worth Minority Supplier Development Council for their work in the utilization and development of minority-owned businesses in the North Texas area. American was also presented with an award for their development and implementation of "Best Practices" delivering quantifiable results for local minority businesses.

MBN USA magazine announced its Top 75 Leading Men in Corporate Supplier Diversity recognizing John MacLean, VP Procurement and Supply Chain. Honorees were chosen for their involvement with business development council programs, tenure in the minority business arena, personal standards of excellence and commitment to supplier development and their companies' support of supplier diversity.

The 2013 premiere issue of WE USA magazine recognized American Airlines Supplier Diversity Manager Robin Pulford as one of 50 Leading Women in Corporate Supplier Diversity that help make meaningful connections for large companies with minority and small businesses throughout the U.S.
American Airlines received a 100 percent Corporate Equality Index (CEI) rating from Human Rights Campaign (HRC) Foundation, marking its eleventh consecutive year of achieving a perfect score. American is honored to be one of only nine companies to achieve a perfect score on the CEI Index since the inception of the index in 2002. HRC evaluates employers through the CEI annually, and top companies are recognized in the CEI report. Employers with a rating of 100 percent are further recognized as "Best Places to Work for LGBT Equality."

The National LGBT Bar Association, an affiliate of the American Bar Association, honored American Airlines' General Counsel Gary Kennedy and his entire team of attorneys, with the "Out & Proud Corporate Counsel Award." The award is given to outstanding LGBT legal professionals and their straight allies for their contributions to promoting justice in and through the legal profession for the LGBT community.

Latin Business Chronicle released its fourth annual ranking of Latin America's 100 Most Powerful Businesspeople. Art Torno, American Airlines Vice President - Mexico, Caribbean and Latin American, made this list of important and influential players in the region.

Hispanic Business magazine recently named its 2013 corporate elite. These 25 top executives bring business versatility and a wide range of professional backgrounds to the positions they command within their respective private companies, public agencies, and nonprofit organizations. Among the 25 selected this year is Pedro Fabregas, American Eagle's Senior Vice President - Customer Services.

DiversityBusiness.com, the nation's leading multicultural business website, named David Campbell, Vice President Safety & Operations Performance as an honoree for its "Champions of Diversity Award" for 2013. Individuals are recognized for their outstanding achievements in various diversity initiatives within their companies and communities. The "Champions of Diversity Award" represent individuals who have demonstrated a commitment to solutions in diversity issues on a regional and national level. The honorees have made a significant impact on diversity issues in employment, procurement, housing, and education.

American was named a finalist for the "National Corporation of the Year" Award, presented by the New York and New Jersey Minority Supplier Development Council, Inc. "We have been working to develop a supportive relationship with this organization by promoting the use of diverse suppliers in the market," said Brice Fukumoto, Manager - Customer Care, who has been active with the Council. "We are proud to be recognized, and we hope to further strengthen our outreach efforts to minority businesses in the months ahead."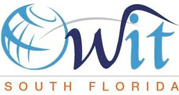 The South Florida chapter of Organization of Women in International Trade, a professional organization designed to promote women doing business in international trade, presented Carmen Taylor, American Airlines Cargo Managing Director – Latin American Division, with the International Business Woman of the Year Award. The annual award recognizes outstanding women for their significant contributions to enhancing international trade and business through professional and community activities.