The United States of America. A huge country full of dreams. And so many things to see and do. We recently partnered up with a journalist and photographer for the unique challenge of conquering all 50 states in 30 days. The aim? To try something new in each state and to tell us all about it.
Who are we?
Jonathan Thompson
Jon was given his first regular column in a national newspaper at the age of 21, before going on to write more than 1,000 articles for The Independent and The Independent on Sunday over a seven year period. He left to become Senior Editor of Britain's bestselling men's magazine, Men's Health, where he spent five happy years. He remains Contributing Editor of Men's Health and now regularly writes freelance articles for publications including The Times, The Guardian and The Financial Times. Hailing from the city of Chichester on the south coast of England, Jon is the eldest of five siblings and also holds the dubious accolade of being the UK's most experienced male wing-walker.
Mark Chilvers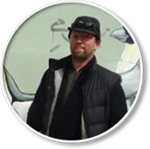 Mark cut his teeth as a press photographer at The Independent newspaper in 1998 where he stayed as a staff photographer for two years photographing portraits, hard news and features. Since 2000 Mark has been working as a freelancer contributing to many international publications from The New York Times, The Guardian Weekend, The Times and Der Spiegel magazine as well as NGO's Oxfam, British Red Cross and ActionAid. Mark has also studied a Masters in documentary photography at The London College of Communication and recently exhibited as part of the Brighton Photo Fringe festival. 
Mark grew up in Bristol and lives with his partner and young son in south London.

Chris MacDonald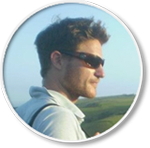 Chris 'can-do' MacDonald is our multi-purpose man on the ground for the United States of Adventure. A writer, filmmaker and actor, he won the prestigious Lillian Baylis award while studying at Drama Centre. This summer a short film that he wrote and produced 'Disaffected' has been playing in film festivals in the UK and US. He currently has a film 'Sugar Kitten' in post-production.
Chris has travelled extensively, lived in Argentina and speaks Spanish. He plays a variety of instruments, particularly when on the road, which we hope will keep the group in good spirits even when they are exhausted.