Welcome to the Admirals Club
Extreme lounge makeover in progress
We've kicked off the largest Admirals Club® lounge makeover in our history. From new furniture to better food and more power, you'll find a more elevated, connected and consistent experience whenever you visit one of our renovated lounges.

The Admirals Club
Enjoy a quiet, relaxing escape within the airport. With a professional environment, personalized services and exceptional amenities, you can choose to relax or be productive. It's up to you.
You'll also enjoy complimentary:
Wi-Fi

House wine, beer and spirits

Light snacks as well as coffee, specialty coffee drinks, tea and soft drinks

Personal use computers with Internet access*

Cyber-cafes*

Power outlets to help you stay connected

Work areas with access to copiers and printers

Shower suites*

Children's play areas*

Personal travel assistance with your reservations
As well as other amenities including:
Premium brand spirits available for purchase in all U.S. locations**

Food for purchase** in most U.S. locations (menus vary by location)

Conference rooms* (discounted member rates and catering available)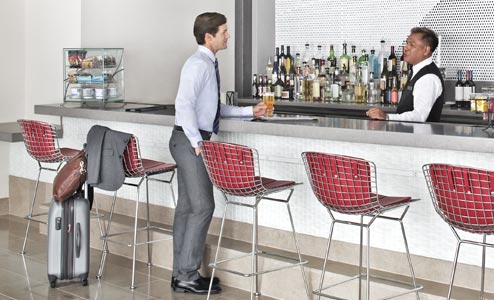 *In select locations
**Complimentary in international club locations
Become an Admirals Club Member
Enjoy access to over 50 Admirals Club lounges and almost 40 partner lounges worldwide. Our global lounge network and 75 years of lounge experience provide you a professional environment with personalized service and amenities. Individual or household annual memberships, 30-day memberships and One-Day Passes are available.
Plus, if you're a oneworld® Emerald or Sapphire member or traveling in First or Business Class on any oneworld member airline, you can access more than 600 airport lounges around the world.
Annual memberships
Fees are based on your AAdvantage status. You can even use miles to buy or renew.
30-day membership
Enjoy all the great benefits of an annual membership but for a consecutive 30-day period.
One-Day Pass
Make the most of your time at the airport and experience the Admirals Club for just the day!
Food and beverage offerings
You'll find an enhanced selection of complimentary food, including hearty soups, Greek yogurt, oatmeal and new sweet and savory snacks. In addition to complimentary snacks, the Admirals Club Dining menu, available in most locations, features wholesome handcrafted sandwiches, market fresh salads, small bite samplers and refreshing premium wine and cocktails for sale. Seasonal and regional specialties are also featured throughout the year, with special chef demonstrations at select clubs.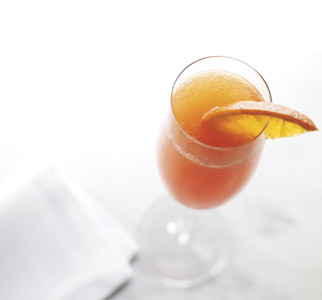 Drinks
Well drinks and house wines and beer are always complimentary. You can also enjoy refreshing beverages for sale like Naked Juice smoothies, energy drinks and seasonal cocktails or try our featured wines from around the world.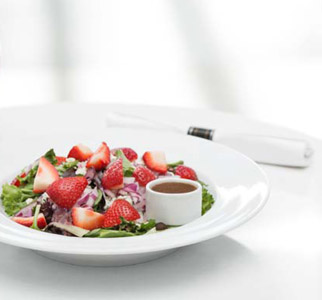 Healthy choices
Trying to eat healthy on the go? We're happy to offer nourishing meals that meet healthy, nutritional guidelines, such as seasonal fruit cups, yogurt parfaits, and healthy yet satisfying salads. Just look for the symbol representing choices that taste good, making healthy eating simple and delicious. Nutritional information is also available.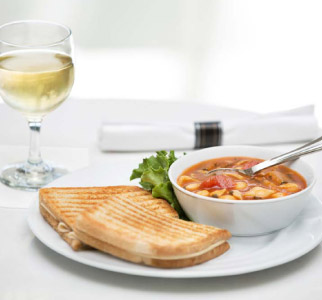 Dine-in or carry-out
All menu items are available to enjoy in the club or for carry-out. So whether you have a lot of time or very little, we've got you covered.
Unparalleled service and amenities
The Admirals Club has always been about you getting everything you need to make your time with us as comfortable, productive and relaxing as possible. We've added all-natural luxury toiletry products from red flower, a beauty and lifestyle brand, to our lounges. Some locations also feature showers, conference rooms and children's play areas.
Shower suites
Save time and prepare for what's ahead by refreshing in a shower suite stocked with top-of-the-line red flower beauty products and fresh towels. In locations with shower suites, we also provide essential toiletry items such as hair dryers, razors and amenity kits. Shower suites may not be available everywhere, please check locations.
Conference rooms
Reserve a conference room for a little extra space and privacy for you or your group. Conference rooms have comfortable seating, expansive work surfaces, white boards and all the little items you need to work smoothly while on the go.
News and Offers
We're always working to make the most of your membership. Read the latest club news and special offers.
Terms and conditions
To ensure all our guests are comfortable in our lounges, we invite you to read our full terms and conditions.