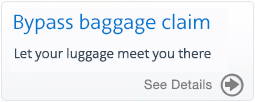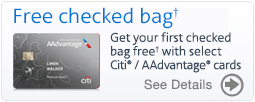 From November 23, 2013 –January 8, 2014, there are limitations on boxes and baggage when traveling to certain Mexican, Caribbean, Central and South American destinations. Learn more about Checked Bag Limitations.
Traveling light? Customers with only a personal carry-on item can board the plane before Group 2.
In this section you'll find information on baggage allowances, special equipment and sports items as well as restricted items. We've also included some tips to make your trip more enjoyable.