Passengers are required to present a boarding pass or priority verification card as well as government-issued photo identification (such as a driver's license or passport) at the primary security checkpoint. Visit the Transportation Security Administration (TSA) Web site for more information regarding
identification
* requirements.
In order to ensure that your travel experience is hassle-free, American now advises customers to obtain a boarding pass or priority verification card before proceeding through the primary security checkpoint at every airport. We want your travel experience to be as smooth and enjoyable as possible.
Options For Obtaining A Boarding Pass
American provides a wide range of convenient options for obtaining your boarding pass:
If You Are Visiting an Admirals Club® Lounge, But Not Flying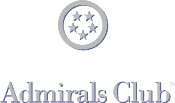 Non-traveling Admirals Club members who are attending a business meeting in the Admirals Club or Executive Center and non-traveling, non-members attending a private, reserved conference room meeting will be allowed through the security checkpoint if their name is placed on the daily meetings list given to the security checkpoint at least 24 hours in advance.
To have your name placed on the list, please call 1-800-237-7971 and select the club location you wish to access. Club personnel will assist you with your request and provide information to you to access security. For additional information regarding the Admirals Club please visit
www.aa.com/admiralsclub
.
Return to Top
Premium Security Checkpoints
At various airports, AAdvantage Executive Platinum®, AAdvantage Platinum® and AAdvantage Gold® members, AAirpass® holders, as well as First or Business Class customers
may
have available special entrances to security checkpoints.
To confirm availability of this service, we suggest that you inquire at the airport upon arrival.
Premium security checkpoint access varies based in part on local TSA staffing constraints. Local operators at some airports may also restrict access to these checkpoint entrances.
Return to Top
Additional Information
Air carrier authorization forms for escorting minors, elderly, etc. will still be available and valid for passage through security checkpoints. For more information regarding unaccompanied minors, please refer to our
Children Traveling
page.
Return to Top
*When accessing a partner or information site, a new browser window or tab will open. To return to AA.com, close the browser window or tab.