Celebrating Black History Month
Honoring African-American Contributions In Aviation

We are more than an airline. We are a global company connecting people from many different cultures and communities. For us, diversity and inclusion aren't just inspirational goals; it's the way we do business. During the month of February, Black History reflects "our" history. American Airlines honors those who have significantly impacted the African-American community. Their contributions played a pivotal role in the airline industry and paved the way in enhancing our customer experience.
Honoring Our Past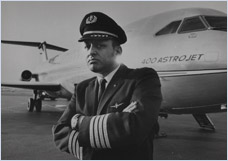 Visit with Captain David Harris, the first African-American pilot hired for a commercial airline, as he shares his experiences with us. Plus, learn about other notables who helped shape African-Americans in flight.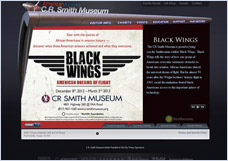 American Airlines C.R. Smith Museum is proud to bring you the Smithsonian exhibit: Black Wings – American Dreams in Flight.
Celebrating Today
Select from fine dining menu offerings and special tribute entertainment onboard our flights all designed for you to savor, relax and enjoy.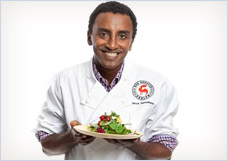 Bringing you a unique blend of culture and artistic excellence, Marcus Samuelsson, one of American's celebrity consulting chefs, salutes this heritage and his belief in the power of food to connect people from all over the world.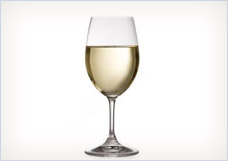 Our award-winning wines are hand selected to bring you the ethnic, cultural and seasonal differences of wineries from around the world. When flying onboard select International flights in First and Business Class, enjoy the robust flavor and rich traditions of the 2012 House of Mandela Thembu Collection Sauvignon Blanc offered by Heritage Link Brands. Today, Heritage Link Brands is the largest importer and marketer of Black-produced wine from Africa in North America.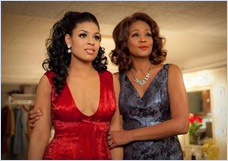 Watch a special airing of the highly-anticipated movie, Sparkle, on all west-bound and north-bound flights. Learn more about the film in a personal interview with the producers of Sparkle, Salim & Mara Brock Akil.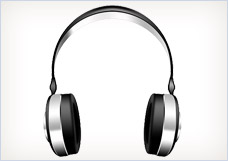 For your listening pleasure, be sure to tune in to Channel 18* on in-flight audio to hear Magic Johnson's Celebrity Playlist. Johnson spins two hours of his all-time favorite songs including tracks from Prince, Michael Jackson, Luther Vandross, Kool & the Gang, Smokey Robinson, Marvin Gaye and more. He'll also reveal his favorite recording artist of all time and reminisce about a well-known music video he appeared in. *Channel 18 is available on certain entertainment systems.
Preserving Our Future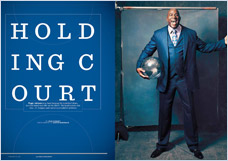 In the February 1 issue of American Way, read about Earvin "Magic" Johnson, our support of the Magic Johnson Foundation and its efforts to address the educational, health and social needs of ethnically diverse urban communities. Also, hear from Jackie Robinson's daughter about her father's role in breaking America's color barrier, and read about the first African-American pilot to fly solo around the world.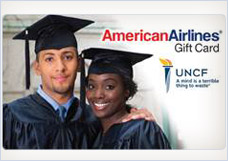 For over 35 years, American is proud to partner with the United Negro College Fund (UNCF) to help today's students become tomorrow's leaders. As part of American Airlines Kids in Need program, the AA/UNCF gift card allows deserving students to obtain a quality education. For every $50 spent, we will donate $5 to assist UNCF to help more than 60,000 students pursue their dreams.
Planning Your Next Trip?
American Airlines and Macy's have partnered with The American Black Film Festival to be held in Miami, June 19-23, 2013. For a chance to win a trip to the ABFF, go to macys.com/celebrate. American Airlines is offering a 10% discount to go to Miami and attend the amazing event. Go to www.AA.com and use Promo Code 5763DR to receive the best available fare.
Enjoy updates to our fleet, Admirals Club® facility refurbishments, expanded mobile solutions, inflight entertainment and service enhancements - all designed to help you Fly Better