Feel More Rested on Arrival
Improving Your Flight Experience

Lie All the Way Back in Business Class
We are redesigning our international dual-aisle planes to enhance your flight experience and will be among the first in the industry to offer you the combination of fully lie-flat seats with all-aisle access, international Wi-Fi, and top of the line in-seat entertainment.
Experience A New Level Of Comfort
We are introducing new fully lie-flat seats in First and Business Class beginning with the new Boeing 777-300ER and rolling out across our international dual-aisle aircraft throughout 2013. These new seats offer added comfort and convenience such as aisle access from every seat. Business Class travelers will also enjoy several other features we're adding to our international dual-aisle planes, including:
Seats with individual tray tables featuring a larger work surface
Universal AC power outlets and USB jacks at every seat
In-seat entertainment on a 15.4-inch HD-capable touchscreen monitor with access to*

- More than 700 hours of on-demand audio and video entertainment
- Up to 120 movies, 180 TV shows, 350 audio selections and 30 games
- A premium handset to serve as a remote


Cutting-edge entertainment with the Samsung Galaxy TabTM 10.1**
A walk-up bar stocked with snacks and refreshments*
International Wi-Fi*
Work, Rest or Relax in the Main Cabin
Our efforts to modernize your Main Cabin experience in our international dual-aisle planes will include offering inflight Wi-Fi in all cabins,* as well as:
In-seat entertainment on an approximately 9-inch HD-capable touchscreen with up to 120 movies, 180 TV shows, 350 audio selections and 30 games*
Main Cabin seats, all with universal AC power outlets and USB jacks*
Main Cabin Extra seats offering four to six inches more legroom
New seats offering you more knee room and improved overall comfort*
Something Big is in the Air
American Airlines is evolving to bring you a modern airline experience. Our efforts are already underway as we bring you efficient new planes and refresh others to give you bigger storage bins, newer seats and more power. You'll also get to:
Learn more about how you can Fly Better on American Airlines.
*Available on the 777-200ERs and 777-300ERs
**Available on the 767-300s
Enhancing Your Experience
Learn about new features to enhance your travel experience with us.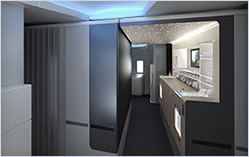 Modern New Fleet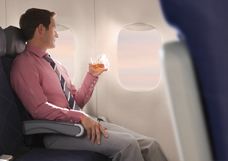 More legroom and early boarding with Main Cabin Extra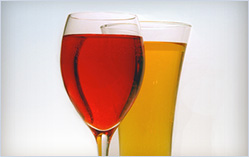 Complimentary Beer and Wine
In the Main Cabin on Select International Flights