Keys seem to be one of the most commonly misplaced items. Given our dependence on them to safeguard and gain access to valuable property, you'd think they would be easier to keep up with. Thanks to Geoff Litwack and Louis Gerbarg, now they are.
Geoff and Louis are the founders of GLsoft.mobi, a company that develops software for mobile devices. Last year, they crossed over into the hardware space and created Hone, a smart little key fob that communicates with your mobile device making it a lot more difficult to lose your keys. We were intrigued, so on a recent trip to Southern California, we met with Geoff to learn more about Hone.
Give us the rundown, what is Hone?
Geoff: Hone is a small gadget that goes on your keychain and pairs wirelessly with an accompanying app for the iPhone (4S and later) or iPad (3 and later). If you ever lose your keys, you can hit a 'Find' button in the app to activate the Hone on your keychain, which flashes and beeps loudly at a distance of up to 160 feet. While you're looking for them, the app gives you a proximity display that indicates whether you're getting closer or father away. The battery life is six months, and Hone weighs just half an ounce.
Tell us about the GLsoft.mobi team.
Geoff: The business was founded by Louis Gerbarg and me. We met in karate class at age nine and our friendship really solidified a year later at the 1990 Nintendo Power World Championships. (I washed out, but Louis made the semi-finals.) We've stayed close since then, and in a period where we were both going through some career malaise, we decided to team up and start a company focused on doing software, and now hardware, for mobile devices.
What did you and Louis do before Hone?
Geoff: Louis was a software engineer for Apple from 2001-2006, then worked for his father's knitting mill (one of the last surviving mills on the east coast) until the founding of GLsoft.mobi. I worked as a screenwriter in Los Angeles, represented by the Creative Artists Agency.
How did you come up with the concept for Hone?
Geoff: Louis is an absent-minded professor type, and he spent ten minutes looking for his keys every single time he was ready to leave his house. Early last year he came to me and said, "I'm an engineer, I want to solve this chronic problem I have with technology, and I want us to build it." I lose my keys too, so I was up for it! We'd never done a hardware project before, but we started looking into doing it, and realized if we kept our development costs manageable and launched on Kickstarter, we'd have a good shot at getting funded, which is luckily how it turned out.
What makes Hone different from similar products on the market?
Geoff: There were other key-finding devices out there, but they suffered from poor battery life, or were way too big, or didn't work with the iPhone. The battery life in particular - we can go six months on a battery, which is twenty times longer than some of our competitors. Another big advantage has been the feedback and excitement of our Kickstarter backers. We fielded many excellent suggestions and were prompted to answer questions we hadn't initially considered, so much so that I've come to believe that developing a product with the direct input of the people who are going to use it is a great benefit.
Where is Hone available?
Geoff: Hone is available from select retailers and online at gethone.com.
Do you plan to take on other hardware projects?
Geoff: Yes. We are planning to build another Hone in a different form factor, and are exploring partnerships with other companies making other types of Bluetooth low energy devices.
How do you market Hone to reach new customers?
Geoff: Thanks to Kickstarter we've had tremendous good fortune with media outreach and word of mouth. Going forward, we expect to do targeted ad buys but we're also hoping for the word of mouth to continue - when people see Hone in use there's often an 'oh cool!' reaction, because it works almost like a fun magic trick.
You guys really seem to value customer input. How does that play into your business decisions?
Geoff: The best story is from our Kickstarter campaign… We conceived of and pitched Hone as a key-finder device. But halfway through the [campaign] we were contacted by a blind man who asked us if he would be able to use multiple Hones with his iPhone, and if our app would have an audio interface for the visually impaired. He told us that if he had six or seven Hones he'd be able to keep better track of the objects he used most and have a way to know exactly where they were, on demand. We were blown away by this use for the technology we'd never considered, and thought that was the most amazing demonstration of the power of direct communication with our users.
What is your biggest struggle as a startup?
Geoff: Staying focused on what matters, which in our case is delivering simple solutions to everyday problems in a way that delights our customers. There are so many everyday distractions and detours, it can be hard to return your attention to the core of what you're trying to accomplish, but it's impossible to make progress otherwise.
What one piece of advice would you give someone wanting to start a new business?
Geoff: Failure and learning from failures is a prerequisite for eventual success. Tolerance for mistakes and rapid recovery is a rational mindset that can be learned, and must be in order to take on ambitious projects.
What are your goals for Hone in the future?
Geoff: Our goal for the next year is to stay the course, building and shipping Hones and providing the best customer experience we can. Hopefully five years from now we will have continued to expand our proficiency in hardware and will be working with as yet undreamed-of technologies.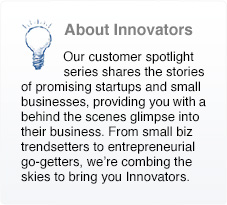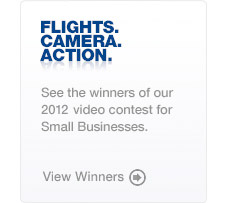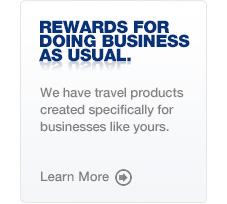 Business Testimonial
With our Business ExtrAA program, your company earns points for employee travel, shopping, and more! Hear what a customer has to say.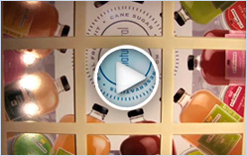 Bob Schwartz, CEO
Stirrings Cocktails
Business ExtrAA