Celebrate our low fares
America on sale from CHF 685
Fly to the U.S. with our low fares and discover inspiring destinations across the States. Explore coast to coast and experience sights from New York's towering skyscrapers to LA's glitz and glamour; Miami's iconic art-deco district to San Francisco's awe-inspiring Golden Gate Bridge.
Need more inspiration? Take a look at some of the best destinations in North America.
Flights to New York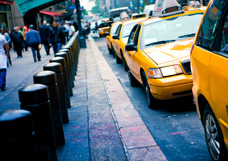 This is without a doubt the most famous city in the U.S. You will be fascinated by its charm and charisma. Iconic architecture jewels such as the Chrysler building, Empire State, Statue of Liberty and Flatiron building pair perfectly with a relaxing walk in Central Park, shopping plans in stylish Soho, a Broadway Musical or a romantic dinner on the Hudson River. Vibrant, exciting, motivating... It is time to explore New York and experience the cosmopolitan flavour it offers! Book your flight to New York »
Flights to Chicago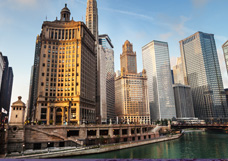 With so much to see in Chicago, let's suggest a view from above.  Take in incredible views of the city from the John Hancock Observatory and the Willis Tower. Another way of getting to know Chicago is a traditional boat trip on the Chicago River, and if you really want to get into the "windy city " vibe visit one of the many local jazz clubs and soak up in the buzzing cultural life.  And don't forget to stop by the famous "Magnificent Mile" with shops for all tastes and budgets. Chicago will surely have something for you. Book your flight to Chicago »
Flights to Dallas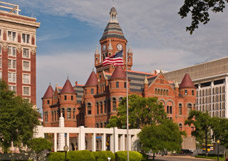 Dallas is a great city to enjoy with the family with attractions like the famous Six Flag Park in Arlington and activities like the amazing Dallas World Aquarium and Zoo. Dallas is also a cultural city with many museums and shows especially in the Art District. All this is mixed in perfect harmony with the unique and traditional Texan character that you can experience in a wine route in Grapevine or in Fort Worth Stockyards, a must-do for its authenticity. Dallas and its people, known as open and amiable, welcome the traveller so don't be surprised if you hear the friendly:
"Hey, y'all!" Book your flight to Dallas »
Flights to Los Angeles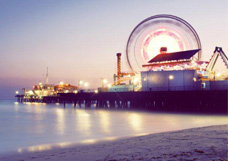 Using the expression "hit the red carpet" can seem a cliché, but the truth is that Los Angeles makes you feel like a real movie star. The heart of the world entertainment industry, L.A. is full of glamour. But it is much more than Beverly Hills, Rodeo Drive or the Walk of Fame. The unrivaled California coastline hosts unique and vibrant beaches such as Santa Monica, Malibu and Venice Beach. L.A. culture is impressive as well; it is one of the cities with more museums and theatres in the U.S. And you should not leave L.A. without visiting Griffith Park; the stunning views will leave you feeling like you are on top of the world. Book your flight to Los Angeles »
We fly direct or with connections to many more U.S. cities. We offer flights to Boston, Baltimore, Philadelphia, Raleigh Durham, Washington, San Francisco, Phoenix, San Diego, New Orleans, Orlando, Tampa, Seattle... just to name a few. Our leading network across the United States makes it easy, we offer cheap flight deals to many destinations.
Looking for more flexibility? Our relationship with oneworld® partners British Airways, Iberia and Finnair offer you more flight and schedule options.
Don't miss our cheap flights! Book your flight to the U.S. now