Discover North America
Our merger with US Airways comes with exciting new routes from Germany to some of the best destinations across North America. With so many destinations on offer, there couldn't be a better time to explore the U.S. and beyond.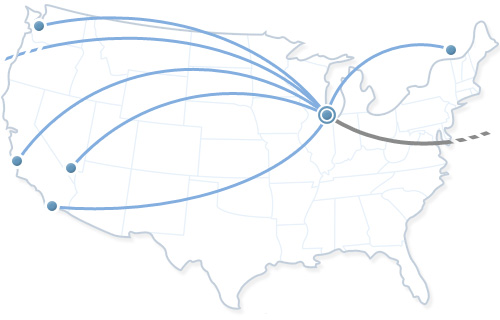 Philadelphia: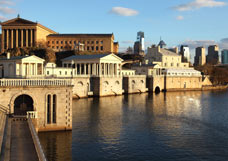 Boasting an array of breathtaking sights, a thriving nightlife, and a plethora of must-see tourist hotspots, it is no wonder Philadelphia is aptly named 'The City that Loves you Back'. Throwing in an impressive collection of museums, an expanding stretch of casinos and a long list of attractions, the city offers plenty to explore for first-time and return visitors alike.
Charlotte: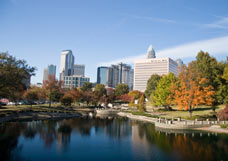 The largest city in North Carolina, Charlotte offers a host of activities for both the creative and cultural traveller. If you choose to paint the town red at the EpiCentre, you'll have a multitude of restaurants, outdoor bars and nightlife options at your disposal. Alternatively, treat yourself to some retail therapy at SouthPark Mall, or embrace a spot of culture at the interactive Levine Museum of the New South.
Chicago: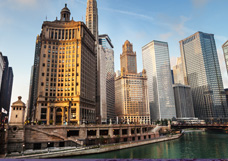 From its architecture to the arts, there is something for everyone. Chicago is a picture perfect destination, changing in character along with the seasons. You can shop on the Magnificent Mile, take in the views of the award winning skyline or catch a real life Baseball game. This city should not be missed. Take a look at activities you can add to your wish list while you're in Chicago.
Las Vegas: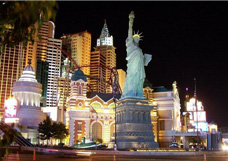 Known for its bright lights and extravagant casinos and only a stone's throw away from one of the Seven Wonders of the World, the spectacular Grand Canyon. We recommend taking a helicopter ride to get a bird's eye (the best) view of this magical wonder.
Seattle:
Host to the famous 'Space Needle' which is the heart of this fabulous city. With an observatory deck sitting at 605ft high in the sky, you can take in some of the most spectacular views across the city. Love markets? Check out Seattle's world famous Pike Place Market for breakfast - it's the oldest continuously working public market in the US.
Los Angeles: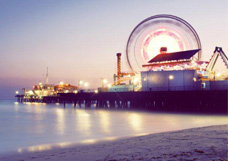 The entertainment capital of the U.S. and home to some of the world's most famous celebrity names, LA is worth a visit just to catch a glimpse of the lifestyle of the rich and famous. From the endless miles of beautiful coastline, the fashion forward boutiques and some of the most amazing and iconic architecture of Downtown, LA is guaranteed to provide a list of unforgettable memories.
Honolulu:
A tropical paradise and perfect beach escape. Spend days relaxing on a beach or even learning how to surf in the crystal clear blue waters of Honolulu. By night there is time for everyone to relax whilst eating and drinking the local cuisine. For the brave dancers, this is definitely a time to pick up a hula skirt and put your dancing skills to the test. Honolulu really is paradise!
Montreal: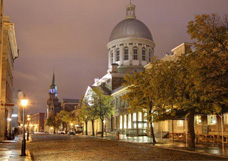 Filled with both old and new, from exquisite architecture to the 1976 Olympic stadium and activities for all seasons, this remarkable city is worth visiting all year round. Love motorsports? Montreal is home to the renowned F1 racing circuit, Circuit Gilles-Villeneuve. Start your engines for a fun packed trip to Montreal.
A world of opportunity
There's even more fantastic destinations for you to discover including San Diego, Vancouver, Ottawa, San Francisco and New Orleans to name a few. Book now.
When you fly, you will benefit from a leading network across the United States. We are upgrading our fleet with hundreds of new planes and refreshing our existing aircraft to bring you a more modern, comfortable and connected experience.
The merger between American and US Airways brings exciting benefits to our German customers, offering up to 7 daily direct flights to the U.S., with onward connections to over 240 destinations. We fly from Frankfurt to Charlotte, Dallas/Fort Worth and Philadelphia; from Düsseldorf to Chicago and Munich to Philadelphia.
*Selected flights operated seasonally. Selected flights operated by US Airways