Keep Your AAdvantage Mileage Balance
It's simple to keep your miles from expiring. Each time you have qualifying activity in your account, you defer the expiration of all of your miles for 36 months. Qualifying activity is defined as earning mileage credit from any AAdvantage participant or redeeming miles for any AAdvantage award. Itís simple to keep your miles from expiring — just earn some new miles! Read the suggestions below for some ideas on how to earn new miles.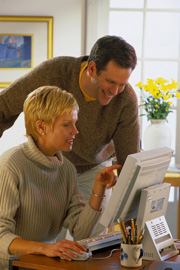 Suggestions for Earning New Miles

Apply for a Citi® / AAdvantage® credit card. Citibank offers mileage bonuses to approved applicants after making a qualified purchase with the card, plus you can earn AAdvantage miles on purchases with a Citi® / AAdvantage® credit card. To apply, have your AAdvantage number handy and call 800–630–7316 or use this link to visit the Web site at aa.com/citi.

Another option is the AAdvantage eShoppingSM mall, where you can click through to the sites of over 100 name brand merchants including Target, Barnes & Noble.com, Staples, Landsí End and Overstock.com. Be sure you make your purchase before your miles expire. Just go first to aadvantageeshopping.com and from there you can select an online merchant, enter your AAdvantage number and let the site take you to the merchantís own Web site to start shopping.

Hereís an easy way to earn miles — dine out! With the AAdvantage DiningSM program by Rewards Network earn AAdvantage miles for every dollar spent on your entire bill at participating restaurants. Enroll in the program by visiting aa.rewardsnetwork.com. Just be sure you dine before your miles expire and that you pay with the credit card that youíve registered in your AAdvantage Dining account.

Remember that any qualifying activity, such as earning miles or using miles, will extend the life of your mileage balance for 36 months from the date of that activity.

If Your Miles Have Expired

Donít despair! Through December 31, 2007, you can reactivate some or all of the miles that have expired from your account and use them to claim awards by calling AAdvantage Customer Service at 800–421–0600. Miles that expired on or after December 31, 2002 are eligible for reactivation. Thereís no limit to the number of expired miles you can reactivate.

The price to reactivate miles is $50 for every 5,000 miles, plus a $30 processing fee per transaction, per account. (For example, you can reactivate 24,500 miles from one account for a cost of $280. Thatís a $250 mileage reactivation fee and a $30 transaction fee. Or you can reactivate just 5,000 AAdvantage miles for $80. Thatís a $50 mileage reactivation fee and a $30 transaction fee.) Please allow 72 hours for reactivated miles to post to your account.



Citibank (South Dakota), N.A. Citi, are registered service marks of Citigroup Inc.