Earn Miles
Earn 2 miles per $1 spent on Bose® products.
To order Bose QuietComfort® 15 headphones online visit www.boseaadvantagemiles.com/aa.
To order other Bose products call 1-800-905-1262. Financing is available.
Request Mileage Credit
Allow six to eight weeks for miles to post to your account. For questions regarding your mileage credit, please use the contact information below. Be prepared to provide your AAdvantage number and receipt copies.

Customer Service: 1-800-905-1262

Terms and Conditions
Financing and AAdvantage® miles offer not to be combined with other offers or applied to previous purchases. If you have any questions regarding this offer, please contact Bose at 1-800-905-1262. Prices and/or offers subject to change without notice. Purchasers must use the phone number or website above to receive this offer. Delivery is subject to product availability. AAdvantage miles offer valid only on product advertised. Two AAdvantage miles will be awarded for each US dollar spent on the purchase of a Bose product. Please allow 6 to 8 weeks after completed qualifying activity for AAdvantage miles to be posted to your American AAdvantage account.
The distinctive design of the silver oval ring on the QuietComfort® headphones is a trademark of Bose Corporation in the United States and other countries.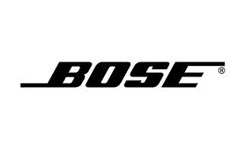 A dedication to research and excellence: It's the Bose approach to better sound, and has been since the company's founding in 1964. Advanced technologies deliver listeners the Bose difference at home, at the office and while traveling. From innovative home theater and Wave® systems, to QuietComfort® headphones and mobile options, every Bose product combines lifelike sound, elegant design and refreshing simplicity.