Earn Miles
Request Mileage Credit
Allow eight weeks for miles to post to your account. For questions regarding your mileage credit, please use the contact information below. Be prepared to provide your AAdvantage number and receipt copies.
Customer Service: miles@SkyMall.com

Terms and Conditions
Miles awarded on price of items sold excluding applicable taxes and shipping and handling. AAdvantage miles will not be credited for cancelled orders or items returned to merchant. Pre-orders and backorders are not subject to award until products are shipped by merchant. Offer not valid with any other promotions, discounts, or offers. Not valid on gift cards or Bose® merchandise. Miles will only be credited on orders placed at www.SkyMall.com/American. Not valid on previous purchases. Void where prohibited. Not all merchants participate in discounts or promotions. Excluded items and vendors are noted.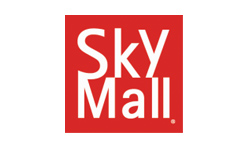 The SkyMall catalog offers American Airlines customers one-stop shopping from an unparalleled selection of fine products. For the best price, secure shopping and your satisfaction guaranteed, look for the SkyMall catalog in your seat pocket when you travel on American Airlines and American Eagle flights or visit us online at www.SkyMall.com/American.