Earn up to 10,000 bonus miles
Give more, get more
Earn bonus miles when you celebrate Mother's Day, Graduation, Father's Day, a birthday or any other special occasion coming up.
Now - June 15 you can earn bonus miles when you transact with more than 1 of our participating partners:
2 partners, earn 2,000 bonus miles
3 partners, earn 5,000 bonus miles
All 4 partners, earn 10,000 bonus miles
Participating partners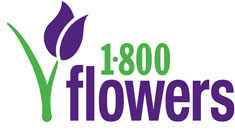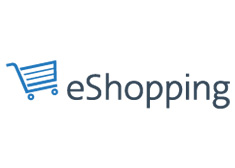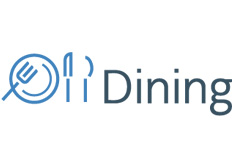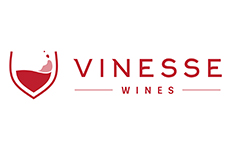 Terms and conditions
This content can be expanded
Promotion Period
May 1 - June 15, 2017
Participating Partners
AAdvantage DiningSM
AAdvantage eShoppingSM
1-800-Flowers.com
Vinesse
Promotion Details
This promotion is not a game of chance, lottery or contest. It is open to all American Airlines AAdvantage® members except where prohibited by local law. Members may only participate in this promotion with one AAdvantage® account. If a member is found to be participating with multiple AAdvantage® accounts, ALL bonus miles earned from this promotion will be forfeited and removed from the member's account. American Airlines is not responsible for the quality or delivery of goods and/or services provided by Participating Partners. All Participating Partner terms and conditions apply. Participating Partners and Qualifying Transactions (as defined below) are subject to change without notice. This offer is subject to change without notice. Offer excludes any Participating Partner sweepstakes offers.
Earning bonus miles
Each Participating Partner will designate an activity that an AAdvantage® member needs to take with such Participating Partner in order to be eligible to receive bonus miles in connection with this promotion (a "Qualifying Transaction"). Bonus miles will be awarded to AAdvantage® members as a fixed mileage amount based on the number of Participating Partners the AAdvantage® member conducts a Qualifying Transaction with during the Promotion Period via a tiered structure.
Tier structure:
Qualifying Transaction with 2 Participating Partners, earn 2,000 bonus miles
Qualifying Transaction with 3 Participating Partners, earn 5,000 bonus miles
Qualifying Transaction with all 4 Participating Partners, earn 10,000 bonus miles
In order to earn bonus miles, a valid AAdvantage® number must be provided to the Participating Partner. Transacting with a Participating Partner without earning AAdvantage® miles will not count as an Qualifying Transaction. Qualifying Transactions must occur during the Promotion Period in order to qualify for bonus miles. Bonus miles are in addition to miles awarded by Participating Partners. Bonus miles are anticipated to be posted to the members AAdvantage® account by September 15, 2017.
Qualifying Transactions
AAdvantage DiningSM Qualifying Transaction: a minimum purchase amount of $25.00 in a single transaction.
AAdvantage eShoppingSM Qualifying Transaction: a minimum purchase amount of $50.00 in a single transaction.
1-800-Flowers.com Qualifying Transaction: during the Promotion Period, American Airlines will market offers (a "1-800-Flowers.com Offer") from 1-800-Flowers.com through American Airlines' marketing channels (AA.com, Email, eSummary statement, etc.). The marketing communication will contain a link to a website that will allow an American Airlines AAdvantage® member to redeem the 1-800-Flowers.com Offer. A redemption of the 1-800-Flowers.com Offer will qualify as a Qualifying Transaction (provided that such order is not subsequently cancelled). American Airlines AAdvantage® members can also redeem the 1-800-Flowers.com Offer by calling 1-800-356-9377, using the promo code ADDV, providing the member's AAdvantage number and consummating the applicable 1-800-Flower Offer. 1-800-Flower Offers are subject to additional restrictions, limitations and blackout periods.
Vinesse Qualifying Transaction:
American Airlines assumes no responsibility for how Participating Partners count Qualifying Transactions; some partners record Qualifying Transactions based on completion of the required activity (for example, delivery of the item purchased including delivery of flowers). You must check with the Participating Partner to confirm how the partner records Qualifying Transactions. Please note that some Participating Partner's products and/or services are not available in all states.
AAdvantage® Program
American Airlines reserves the right to change the AAdvantage® program and its terms and conditions at any time without notice, and to end the AAdvantage® program with six months notice. Any such changes may affect your ability to use the awards or mileage credits that you have accumulated. Unless specified, AAdvantage® miles earned through this promotion/offer do not count toward elite-status qualification or AAdvantage Million MilerSM status. American Airlines is not responsible for products or services offered by other participating companies. For complete details about the AAdvantage® program, visit aa.com/aadvantage.
American Airlines, AAdvantage, the Flight Symbol logo, AAdvantage Dining, AAdvantage eShopping and AAdvantage Million Miler are trademarks of American Airlines, Inc.