American's Global Giving strategy
With global business comes global responsibility. At American, we use our scale and connectedness to influence widespread charitable action through direct philanthropic contributions and through the generosity of our customers and people.
We refer to our charitable efforts, collectively, as Global Giving, and organize our engagements into five categories:
American Airlines Kids In NeedSM – Supporting children, their families and organizations dedicated to improving their quality of life
Breast Cancer Awareness and Research – Contributing to breast cancer awareness and funding research
Military and Veterans – Giving back to those who serve
Disaster Aid and Response – Providing emergency relief to those in need
Employee Volunteerism and Giving – Encouraging employees to volunteer their time and money to causes that are important to them
To achieve the most powerful impacts in each of our key giving areas, we integrate our corporate charitable initiatives with the efforts of our employees and customers. The result is a collaborative Global Giving model that combines financial pledges and sponsored events with volunteer action and the donation of AAdvantage miles to charitable causes.
Honoring American volunteers
American employees collectively volunteered nearly 38,000 hours in support of 270 organizations in 2012, and donated $733,000. We have established two awards programs—our Spirit of Giving and Champions of the Year—to recognize efforts of employees and management that go above and beyond in volunteerism and leadership in community service. Each year, a handful of dedicated employees are nominated for and receive these prestigious internal awards.
American Airlines Kids In Need
The American Airlines Kids In NeedSM program provides worldwide support for children and their families, and for organizations dedicated to improving the quality of life for children. Support includes assistance for children in need of medical, educational and social services, as well as organizations that heighten public awareness of children's issues. In 2012, we consolidated our children's initiatives, both corporate- and employee-led, under the Kids In NeedSM program to maximize efficiency and impact. Overall, we helped 287 critically ill children and 235 parents/guardians, and supported 147 children's non-profit organizations globally.
Among the charities benefitting was the Something mAAgic Foundation®—an employee-led organization that grants the wishes of children with life-threatening diseases. Each year, American volunteers from Something mAAgic help create life-long memories by providing children and their families with a vacation experience at Give Kids The World Village® in Orlando, Florida—a resort where kids with special needs can explore whimsically themed rides and attractions with their families, all at no cost. American provides travel directly through the Kids In NeedSM program. In 2012, 39 families (from 25 U.S. cities and 7 countries) took part in Something mAAgic's mAAgic flight, with 550 employee volunteers donating approximately 3,800 hours of their time.
Fighting cystic fibrosis at American's Celebrity Ski Weekend
In 2012, we celebrated our 27th annual Celebrity Ski Weekend—a fundraising event in Vail, Colorado, where participants enjoy three days and nights of skiing, dining and celebrity music events, culminating in an auction to raise money for the Cystic Fibrosis Foundation. Since 1986 Celebrity Ski has raised more than $32 million to support children and adults with Cystic Fibrosis through the funding of gene and drug therapy research.

To learn more about the many children's organizations we support through our American Airlines Kids In NeedSM program, please visit aa.com/kids.
Breast cancer awareness and research
Since 1983, American has championed the fight against breast cancer, raising awareness and garnering support from thousands of customers, employees and community members.
Second only to our American Airlines Celebrity Golf & Tennis event, our most successful fundraiser for breast cancer awareness and research efforts has been Miles for the Cure, a customer fundraising campaign. First launched in 2008, Miles for the Cure awards customers AAdvantage bonus miles for every dollar they contribute to Susan G. Komen for the Cure. Collected funds support a study of inflammatory breast cancer (the most lethal form of the disease) through a research grant at the MD Anderson Cancer Center in Houston, Texas.
Military and veterans
At American, more than 60 percent of our pilots and approximately 10 percent of all employees are active military service members or veterans. We take military and veterans' issues personally and are proud to see numerous customers and employees engaged in related causes each year.
Through our military programs and events, we promote the physical, mental and emotional well-being—and often, recovery—of wounded soldiers, their families and communities. The support we provide comes from three primary sources:
Customer donations – Through our Miles In Support of All Who Serve campaign, American rewards customers with AAdvantage miles for each dollar they donate to the USO, serving military members and their families. Customers can also support the USO's mission by purchasing a co-branded USO gift card. For each $50 gift card purchased, American donates 10 percent to the USO.
Corporate sponsorship – In many instances, American Airlines and American Eagle sponsor military and veterans initiatives through the donation of airfare for soldiers and their families.
Employee volunteering – American employees generously donate their time and creativity to military fundraising programs and events.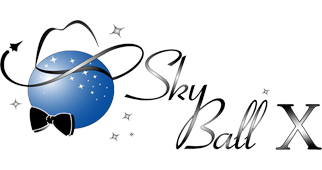 American volunteers go the extra mile at the 10th Annual Sky Ball
Each year, hundreds of American employees volunteer to help coordinate Sky Ball – an annual black tie gala supporting military charities throughout the country. In 2012, Sky Ball raised more than $850,000 for soldiers and their families.
One program that has been particularly successful in combining our corporate, customer and employee contributions is Snowball Express. In the wake of September 11, 2001, Snowball Express was formed to support families of soldiers who died while serving on active duty. Each year, Snowball volunteers provide the children and spouses of fallen soldiers with an all-expenses-paid trip to the Dallas/Fort Worth Metroplex (with most flights provided through our Kids in Need Program) for five days of uplifting entertainment, music and the chance to make new friends. In 2012, the event was attended by nearly 1,800 children and family members, and was supported by more than 1,000 American Airlines/American Eagle volunteers in 36 cities.
Additional airfare donations came from American's employee-led Fuel Smart program, which helps implement fuel efficiency measures at American and translates the savings into charitable donations.
Disaster aid and response
Each year at American, we connect with millions of people and travel to hundreds of destinations around the world. We're able to use all of these interactions to raise awareness, draw support and provide direct aid to people in disaster-impacted areas. As long-time partners of the American Red Cross, we help raise funds for disaster relief efforts by providing an AAdvantage bonus mile incentive to members who donate. In 2012, members raised more than $500,000 to support the victims of tropical storm Isaac and hurricane Sandy.
Since not all disasters are related to natural events, many American employees are trained as first responders for major aviation-related accidents and emergencies. Volunteers in the Customer Assistance Relief Effort (CARE) team help passengers, crewmembers and families with logistical and emotional support in the aftermath of accidents. In 2012, American's CARE team collaborated with the Volunteer Center of North Texas, United Way, American Red Cross and Salvation Army to train 69 new employees as accident responders.
2012 Community Programs - Customer Giving
Engaged nearly 60,000 AAdvantage members in American's cause related partnerships, resulting in donations of $6.9 million.
Cause initiative
Causes
Donors
$ Raised
Isaac
119
$11,230
Sandy
5,452
$502,636
Miles for the Cure
3,158
$328,555
Komen Gift Card
2,787
$53,291
Celebrity Golf/Tennis
499
$500,000
Miles in Support
2,812
$305,924
USO Gift Card
1,401
$28,105
127,065,088 miles donated
(value if purchased)
42,158
$3,176,627
UNCF Gift Card (launched July 2012)
200
$3,490
Celebrity Ski
554
$2,000,000
Totals
59,140
$6,909,860
More than 59,000 American customers generously donated nearly $7 million to the charitable causes supported by our Global Giving program.