The positive environment we create by vigorously embracing diversity and inclusion is its own reward. We celebrate our accomplishments and are proud to reflect upon the energy and commitment it takes to earn them. This is the same energy that enables us to be a strong airline, deliver excellent customer service, support our communities, and better fulfill our global corporate responsibility.
Here are some of the awards for workplace diversity we've recently received. See our Awards section for a complete list of Awards and Recognition.
The WE USA magazine honors America's Top 100 Leaders in Supplier Diversity for our commitment to provide a more diverse and inclusive supply chain and for their outreach and involvement - including business council and board participation and mentoring.

The U.S. Hispanic Chamber of Commerce honored American as Corporation of the Year at its 35th Annual National Convention and Business Expo in Salt Lake City, Utah. Fern Fernandez, Vice President, Global Marketing, accepted the award on behalf of American, noting, "American Airlines has been a longstanding partner with the Hispanic community, and we are proud to support the USHCC." He added, "American Airlines' commitment to the Hispanic community and culture is far more than a statement; it's woven into the fabric of our business and everyday practices."

Tony Gutierrez, American Airlines Country Director – Mexico, was named among the "50 Most Powerful Women in the Country" by leading Mexican business magazine Expansion. Gutierrez is Country Manager for the MCLA division, a very important segment of our business.

American has been recognized for the fourth consecutive year as one of the Best 50 Out Front Companies by DiversityMBA magazine. This recognition celebrates companies that implement intentional strategies that support inclusive and active diversity. The measurement categories that determined the best 50 companies include: accountability, succession planning, representation, recruitment, workplace inclusion and retention, and board diversity. The ultimate outcome is the advancement of women and people of color into senior leadership positions.
The Florida Economic Development Council (FEDC) selected Art Torno, Senior Vice President, Mexico, Caribbean and Latin America, as a recipient of the Southeast Region Volunteer of the Year Award.

American received one of the top scores in the 2013 Corporate Inclusion Index (HACR CII), a publication of the Hispanic Association on Corporate Responsibility (HACR) organization.
U.S. Pan Asian American Chamber of Commerce Education Foundation Southwest Region recognized Helen Yu, Director Employee Relations, at an event honoring the accomplishments of area Asian businesses.

Suzanne Boda, Senior Vice President - Asia, Canada, Europe & Cargo, has been recognized as a "change agent" by Women's Transportation Seminar (WTS) for her efforts in helping to promote and advance the role of women in the transportation industry. With 30 years of experience in the industry, Suzanne brings a diverse background and wealth of knowledge to her role which will benefit us in achieving our goal of making American the greatest airline in the world.
American Airlines has been honored once again by the Human Rights Campaign (HRC) with the highest possible ranking in the 2014 Corporate Equality Index (CEI). In 2002 with the launch of the Corporate Equality Index, American was the only airline to achieve the CEI's perfect score, and one of only a handful of corporations to do so every year since. The CEI is a nationally recognized benchmark that provides an in-depth analysis of America's top workplaces and their inclusion of lesbian, gay, bisexual and transgender (LGBT) employees and their allies.
Each Year, DiversityComm, Inc., (DCI) and its four diversity magazines, U.S. Veteran's, Hispanic Network, Black Equal Opportunity Employment Journal and Professional Woman's, conduct evaluations of the nation's employers, supplier diversity programs, executives, industry leaders, law enforcement and government agencies, and colleges, universities and MBA schools. The evaluations integrate findings by each magazine independently to identify "Best of the Best" in relation to outreach and accessibility to the veteran, African American, Hispanic/Latino and female population. American Airlines was honored as "Best of the Best" as a top diversity employer and top supplier diversity program by all four magazines for 2013.

Legacy Magazine, a business publication serving South Florida's black professional community, has recognized American's Dionne Lawson-Vidal, Field Purchasing Manager for the MCLA Division, as one of "South Florida's 25 Most Influential & Prominent Black Women in Business and Leadership for 2013" for her leadership and ongoing commitment to the African-American community.

The U.S. Hispanic Chamber of Commerce (USHCC) dedicated its first-ever LGBT Business Advocate Award to George Carrancho, Manager of American Airlines Diverse Segment Marketing for promoting better understanding and cooperation between the lesbian, gay, bisexual and transgender community and other diverse communities for the benefit of our business.

For the fifth consecutive year, our AMR Diversity Advisory Council was recognized as second in the Top 25 Diversity Councils in the country for 2013. The Diversity Council Honors Award recognizes the outstanding contributions and achievements of employee Diversity Advisory Council members who actively promote diversity and inclusion in their company.

DiversityMBA magazine names the Top 100 Under 50 Diverse Executive & Emerging Leaders with MBAs and advanced degrees. Among the Top 100 recognized, American Airlines is proud to have Vasu Raja, Managing Director International Revenue Management, Michelle Peak, Senior Attorney, and Melissa Romig, Senior Attorney, named as Top Emerging Leaders for 2013.

American has been recognized as one of the Top Companies for Diverse Managers and Women to Work by DiversityMBA magazine. American ranked number nine out of the Best 50 Out Front Companies. Diversity MBA magazine also recognized American as one of the Top 10 Best In Class Companies for Recruitment and Accountability categories. The criteria for the 2013 50 Out Front Companies included implementation of intentional strategies based on accountability, succession planning, strong inclusion practices, ongoing evaluation of recruitment and retention activities, and board diversity. American also ranked as one of the Best 50 Out Front Companies for 2010, 2011 and 2012.
American is honored to have ranked in the Top 10 for the International Innovation in Diversity awards for 2013, sponsored by Profiles in Diversity Journal. This award specifically recognizes American for its veterans' initiatives and in particular for the partnership between the Fuel Smart program and Air Compassion for Veterans.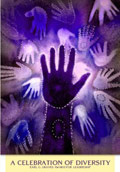 American employees, Kim Galvin, Safety and Environmental Chicago O'Hare, Noorjehan Javed, Customer Service Sales Representative, and Denise Lynn, Senior Vice President People, were awarded the Earl G. Graves Award for Leadership to recognize their work in advancing diversity and inclusion within the company.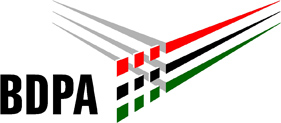 National Black Data Processing Associates annually recognizes and celebrates key contributions and accomplishments of its members in the areas of career achievement, professional achievement, outstanding technical contribution, most promising technologies and community service. The 2013 Epsilon Award winners include David Hopkins, Managing Director Maintenance and Engineering Technology for Career Achievement; Karamu Ford, Managing Director Network Applications and Architecture for Career Achievement; Patrice Yapo, Principal Operations Research for Outstanding Technical Contribution; Victoria Cotton, Senior Business Technology Analyst for Outstanding Technical Contribution; Decarlas Smith, Architect for Most Promising Technologist; and Cedric Jamison, Infrastructure Engineer for Community Service.
Irene del Corral, Diversity Strategies Senior Specialist at American, was recently honored with the Texas Diversity Council DiversityFIRSTTM award in recognition for her commitment to maintaining an appreciation for multiple perspectives and a demonstrated ability to value and respect diverse points of view. She is responsible for the strategic direction, implementation and alignment of American's Diversity Advisory Council and Employee Resource Groups to business initiatives, community involvement and employee engagement. The award is presented annually to individuals who demonstrate outstanding accomplishments in the promotion and advancement of diversity through inclusion and strong leadership.
The T.J. Martell Foundation, the music industry's largest foundation that funds innovative medical research focused on finding cures for leukemia, cancer and AIDS, named Joann Camuti, Regional Manager – Sales Promotions and Community Relations for the Eastern Division, as a Woman of Influence. The awards were given to five outstanding women. Camuti was recognized for her consistent championship of local arts and cultural institutions, and for her dedication to community service, philanthropy and social responsibility.

The Queens Courier honored American's Palmina Teta-Whelan, Senior Project Manager – Real Estate, at the 11th Annual Top Women in Business Awards. Palmina was recognized for her significant role in overseeing several of American's recent projects, including the expansion of the Admirals Club® and the development of Flagship® Check-in at New York (JFK), and the more than $30 million investment made in improvements at New York LaGuardia (LGA) airport.
American received recognition as one of 49 leading corporations and public sector agencies from the Dallas/Fort Worth Minority Supplier Development Council for their work in the utilization and development of minority-owned businesses in the North Texas area. American was also presented with an award for their development and implementation of "Best Practices" delivering quantifiable results for local minority businesses.

MBN USA magazine announced its Top 75 Leading Men in Corporate Supplier Diversity recognizing John MacLean, VP Procurement and Supply Chain. Honorees were chosen for their involvement with business development council programs, tenure in the minority business arena, personal standards of excellence and commitment to supplier development and their companies' support of supplier diversity.

The 2013 premiere issue of WE USA magazine recognized American Airlines Supplier Diversity Manager Robin Pulford as one of 50 Leading Women in Corporate Supplier Diversity that help make meaningful connections for large companies with minority and small businesses throughout the U.S.
American Airlines received a 100 percent Corporate Equality Index (CEI) rating from Human Rights Campaign (HRC) Foundation, marking its eleventh consecutive year of achieving a perfect score. American is honored to be one of only nine companies to achieve a perfect score on the CEI Index since the inception of the index in 2002. HRC evaluates employers through the CEI annually, and top companies are recognized in the CEI report. Employers with a rating of 100 percent are further recognized as "Best Places to Work for LGBT Equality."

The National LGBT Bar Association, an affiliate of the American Bar Association, honored American Airlines' General Counsel Gary Kennedy and his entire team of attorneys, with the "Out & Proud Corporate Counsel Award." The award is given to outstanding LGBT legal professionals and their straight allies for their contributions to promoting justice in and through the legal profession for the LGBT community.
Latin Business Chronicle released its fourth annual ranking of Latin America's 100 Most Powerful Businesspeople. Art Torno, American Airlines Vice President - Mexico, Caribbean and Latin American, made this list of important and influential players in the region.

Hispanic Business magazine recently named its 2013 corporate elite. These 25 top executives bring business versatility and a wide range of professional backgrounds to the positions they command within their respective private companies, public agencies, and nonprofit organizations. Among the 25 selected this year is Pedro Fabregas, American Eagle's Senior Vice President - Customer Services.

DiversityBusiness.com, the nation's leading multicultural business website, named David Campbell, Vice President Safety & Operations Performance as an honoree for its "Champions of Diversity Award" for 2013. Individuals are recognized for their outstanding achievements in various diversity initiatives within their companies and communities. The "Champions of Diversity Award" represent individuals who have demonstrated a commitment to solutions in diversity issues on a regional and national level. The honorees have made a significant impact on diversity issues in employment, procurement, housing, and education.
American was named a finalist for the "National Corporation of the Year" Award, presented by the New York and New Jersey Minority Supplier Development Council, Inc. "We have been working to develop a supportive relationship with this organization by promoting the use of diverse suppliers in the market," said Brice Fukumoto, Manager - Customer Care, who has been active with the Council. "We are proud to be recognized, and we hope to further strengthen our outreach efforts to minority businesses in the months ahead."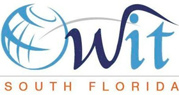 The South Florida chapter of Organization of Women in International Trade, a professional organization designed to promote women doing business in international trade, presented Carmen Taylor, American Airlines Cargo Managing Director – Latin American Division, with the International Business Woman of the Year Award. The annual award recognizes outstanding women for their significant contributions to enhancing international trade and business through professional and community activities.