American Airlines Launches New International and Domestic Service Today Giving Customers More Flights Choices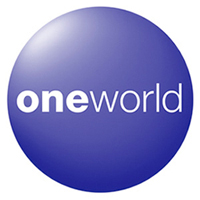 Click photo for print quality image.

American Airlines and other oneworld alliance partners are now offering customers more options than ever through several new network enhancements. On April 5th, American implemented plans to continue strengthening the domestic and international network by offering new and expanded service from three of the airline's cornerstone cities, including new routes from Los Angeles, Miami and New York City.
American now offers a daily nonstop flight between Los Angeles International Airport (LAX) and Shanghai's Pudong Airport (PVG). On the East Coast, customers can choose to fly nonstop between New York's John F. Kennedy International Airport (JFK) and Budapest Ferihegy International Airport (BUD) in Hungary, the aviation hub of Central and Eastern Europe for oneworld partner, Malev. American is also adding service between Miami to Madrid and from JFK to Barcelona, while its oneworld partner, Iberia, now serves Barcelona from Miami and Madrid.
In addition, American Eagle has also added service to nine new cities including Albuquerque, N.M.; Boise, Idaho; El Paso, Texas; Houston – Bush Intercontinental; Oklahoma City; Phoenix; Salt Lake City; Sacramento, Calif. and Tucson, Ariz.
AAdvantage
To celebrate the expanded service, American is offering AAdvantage® members the opportunity to earn bonus miles on selected routes. Customers can earn the following:

Up to 15,000 AAdvantage bonus miles for round-trip travel between New York and Budapest
Up to 15,000 AAdvantage bonus miles for round-trip travel between Chicago and Helsinki
Double miles on new domestic routes to and from Los Angles
Up to triple miles for travel between Los Angeles and Shanghai
Double miles for nonstop travel on Iberia between Los Angeles and Madrid and between Miami and Barcelona

For more information, visit www.AA.com/offers.
News Releases
For more destination information, please see: