Travel with confidence
Prepared for the Air
We're here to make your travel journey easier. From the time you plan your trip until you arrive at your destination, we have everything you need in one place.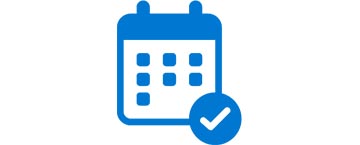 Book with confidence
Find the latest travel and health regulations by destination with our travel tool.
Enjoy greater travel flexibility – including no change fees for most tickets.

Check and complete trip requirements
Download the American app for free and use the 'Ready to fly hub'.
Upload your travel and health documents to VeriFLY™, and receive your clearance to fly.
If COVID-19 testing is required, use one of our testing partners or visit your local clinic.
Travel with ease
Use the American app to manage your travel on the go.
Check in for your flight
Access your boarding pass
Access travel and health documents
Track your bag
And more
Our Clean Commitment

We're committed to giving you peace of mind when you travel. That's why we're the first airline to achieve GBAC STAR™ Accreditation from the Global Biorisk Advisory Council. This ensures we have the proper procedures to respond to biological threats like COVID-19.
Here's more of what you can expect:
PURELL® Advanced Hand Sanitizer dispensers are available in select locations before and after security. We also offer onboard amenity kits that include hand sanitizer or wipes.
Similar to hospital standards, HEPA filters on all mainline and most regional aircraft refresh the cabin air every 2 to 4 minutes.
Face coverings
This content can be expanded
Face coverings are required by U.S. federal law at all times while indoors at airport and on board your flight. This includes if you're visiting our clubs and lounges.
You can briefly lower or remove your face covering while actively eating, drinking or taking oral medication, but it must be worn between bites and sips.
Creating space
This content can be expanded
Physical distancing is encouraged in the airport, including at check-in, security areas, the gate and while boarding the plane. For added protection, commercial-grade shields are installed at our service desks and counters.
Enhanced cleaning
This content can be expanded
We clean and sanitize high-touch surfaces in the airport, like kiosks, ticket counters and seating areas. On our planes, we deep clean tray tables, seatbelt buckles, armrests, window shades, seatback screens, doors and overhead bin handles.
Touchless experience
This content can be expanded
To limit interaction, you can scan your boarding pass at the kiosk to automatically print your bag tags at most U.S. airports. At our clubs, show your card or scan your boarding pass to enter. And during boarding, you can scan your own mobile or printed boarding pass.
Food and drink service
This content can be expanded
On our planes
Food and drink service in the Main Cabin is limited. On some longer flights, snack bags are available in flight. You're also welcome to bring your own snacks and soft drinks.
In our clubs and lounges
Enjoy packaged snacks, a full-service bar with complimentary and premium beverages, or order from the menu on your mobile device.
American Minute
The airline industry is complex, and our short American Minute videos help make it easier to understand.
HEPA filters on American
Clean air is a hot topic at American. But here's the thing, HEPA filters have been purifying aircraft cabin air since the '90s. Hear from Flight Attendant Jacqueline Brown as she shows you the ins-and-outs of how HEPA filters function on our flights.