Language barriers can be challenging to overcome. Some challenges are easier to tackle than others, but the founders of VerbalizeIt found themselves in quandaries that were a little more serious. Their experiences lead them to create a platform to help others overcome language barriers. VerbalizeIt offers a variety of plans to assist with language interpretation. Whether you need translation services to conduct a business deal in China or you're just tired of resorting to animal impressions to avoid eating an unknown food from an indecipherable menu in a foreign land, they can help.
We recently chatted with VerbalizeIt co-founder Ryan Frankel about their business journey.
Give us the rundown, what is VerbalizeIt?
Ryan: VerbalizeIt delivers real-time access to human translators to make sure that nothing is ever lost in translation. We empower businesses and travelers with the ability to instantly connect with a live translator any time of day, anywhere in the world and from any device or application. VerbalizeIt is the first service that delivers the quality of human translation but at a price-point that is affordable and accessible to everyone. With VerbalizeIt, as long as you have a phone, you have access to a human interpreter who is standing by to make sure that language is never a barrier to communication.
Tell me about the VerbalizeIt team.
Ryan: VerbalizeIt was founded out of personal unfortunate circumstances in which I was traveling in China and became violently ill. Despite knowing exactly what medication I needed, I could not communicate with any pharmacists due to the language barrier. I was fortunate to survive and upon returning from my trip, I connected with my co-founder, Kunal Sarda over similar travel circumstances.
Both Wharton MBA students at the time, Kunal and I resolved to build a business to enable travelers and businesses alike to navigate language barriers by giving them instant access to a community of human translators.
What did you do before VerbalizeIt?
Ryan: Prior to launching VerbalizeIt, I was a private equity investor on behalf of Goldman Sachs. An ex-Haverford College baseball player, I also founded a web-based community to support the college athletic recruiting needs of student-athletes and college coaches. I am an endurance enthusiast and have competed in an Ironman triathlon and a marathon.
Kunal was an engineer and a management consultant in his prior life where he advised clients ranging from seed-stage to Fortune 500 companies. It was only a matter of time before his love for travel, language and startups culminated in VerbalizeIt.
How did you come up with the concept for VerbalizeIt?
Ryan: Founded out of personal unfortunate circumstances, VerbalizeIt delivers the quality of human-powered translation but at levels of technological sophistication and at prices more synonymous with newer machine translation technologies. By leveraging the magnitude and breadth of multilingual individuals across the globe, VerbalizeIt connects those capable of delivering translation solutions with those in need of navigating language barriers.
What is the advantage for customers to use VerbalizeIt over similar services?
Ryan: VerbalizeIt competes on its superior prices, technological sophistication and innovative translation solutions and on its ability disrupt an archaic translation industry unwilling to accept the unique and varying needs of business and consumer clients.
Where is VerbalizeIt available?
Ryan: VerbalizeIt is a platform powering translation solutions. Travelers can visit VerbalizeIt.com or the iPhone and Android app stores to download our mobile apps or receive access to a local phone number in order to speak directly with an interpreter. Businesses can register at VerbalizeIt.com for a suite of translation capabilities, ranging from instant interpretation to document, audio and even video translation solutions.
VerbalizeIt has 10,500 translators and customers on every single continent. Our mission is to make VerbalizeIt synonymous with translation, enabling businesses to operate on a global scale and to help travelers navigate language barriers while abroad.
How do you market VerbalizeIt to reach new customers?
Ryan: VerbalizeIt leverages the strength of its partnerships with Skype, Rosetta Stone and Inspirato, and we benefit tremendously from word-of-mouth referrals from travelers and businesses having tremendously favorable experiences with our products.
What is your biggest struggle as a startup?
Ryan: Brand awareness. Language barriers are pervasive in both travel and non-travel contexts. Our biggest focus is bringing awareness to the marketplace that with VerbalizeIt, you never have to worry about language being a barrier to communication.
What one piece of advice would you give someone wanting to start a new business?
Ryan: Focus on distribution. The "Field of Dreams" model doesn't often work. You can't build amazing products and expect people to just show up at your doorstep. Focus on the idea but also the distribution to ensure a more seamless go-to-market strategy and a higher likelihood of building a scalable business.
What are your goals for VerbalizeIt in the future?
Ryan: Scale. We have users on every single continent and our aim is to expand the depth of our reach to be supportive not only to travelers in need, but also to businesses with international operations or aspirations.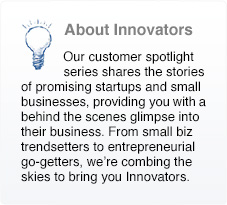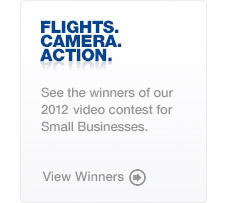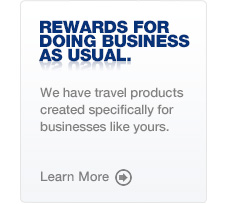 Business Testimonial
With our Business Extra program, your company earns points for employee travel, shopping, and more! Hear what a customer has to say.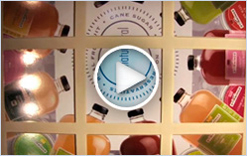 Bob Schwartz, CEO
Stirrings Cocktails
Business Extra