Discover North America
With so many destinations on offer, there couldn't be a better time to explore the U.S. and beyond.
Philadelphia: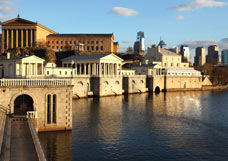 Boasting an array of breathtaking sights, a thriving nightlife, and a plethora of must-see tourist hotspots, it is no wonder Philadelphia is aptly named 'The City that Loves you Back'. Throwing in an impressive collection of museums, an expanding stretch of casinos and a long list of attractions, the city offers plenty to explore for first-time and return visitors alike.
Chicago: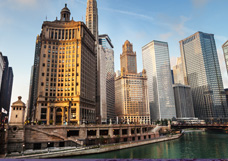 From its architecture to the arts, there is something for everyone. Chicago is a picture perfect destination, changing in character along with the seasons. You can shop on the Magnificent Mile, take in the views of the award winning skyline or catch a real life Baseball game. This city should not be missed.
New York: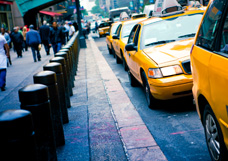 So good they named it twice, New York is far more than the sum of its famous clichés. The vibrancy and diversity of this city is what brings holiday makers here each year; and the beauty is, it has something for everyone! Half of New York residents speak a language other than English at home, and this incredible cultural diversity can be found wherever you look when exploring this fantastic city. Whether you are soaking up the glitz and glamour of the Upper East Side or checking out the urban bars and boutiques of the West Village, New York will have something for you.
Las Vegas: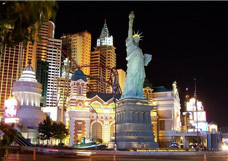 Known for its bright lights and extravagant casinos and only a stone's throw away from one of the Seven Wonders of the World, the spectacular Grand Canyon. We recommend taking a helicopter ride to get a bird's eye (the best) view of this magical wonder.
Los Angeles: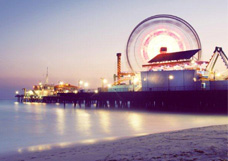 The entertainment capital of the U.S. and home to some of the world's most famous celebrity names, LA is worth a visit just to catch a glimpse of the lifestyle of the rich and famous. From the endless miles of beautiful coastline, the fashion forward boutiques and some of the most amazing and iconic architecture of Downtown, LA is guaranteed to provide a list of unforgettable memories.
Orlando: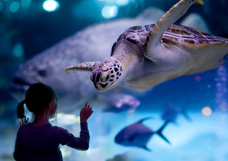 Orlando is a popular destination with families and thrill seeking roller coaster riders. For the younger generation it fills their hearts with Disney magic and fantasy from the latest 4D experiences to movie inspired rides like Harry Potter and The Adventures of Spiderman. For the 'big' kids looking for adrenaline filled fun, the theme parks will not disappoint. And if theme parks aren't for you there are still lots of other activities on offer. You can fill your days with culture, shopping, parks, food and outdoor adventures.
San Francisco: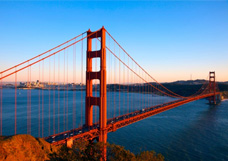 The Golden Gate Bridge is the gateway to San Francisco and is one of the most beautiful bridges in the U.S.; it holds plenty of spectacular photo opportunities and breathtaking views across the city. San Francisco is also home to the world famous and notorious Alcatraz. The island itself is a short ferry ride away from the mainland and is full of history and culture like no other. The island trip is a truly unique experience and is highly recommended by both locals and visitors. San Francisco also claims to be the 'spiritual home' of barbecue. The theory MUST be tried and tested!
Boston: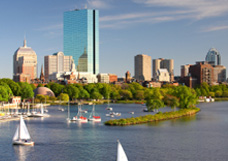 Host to a collection of world class yearly events, this city is a great destination that's worth visiting year on year. Check out the Boston Marathon, the 4th of July events, or the Ducklings Day parade in the spring. If you love jetting off over Christmas the city transforms into a winter wonderland from the Nutcracker performance to Macy's annual Great Tree Lighting ceremony. There is so much to do and see at different times in the year, meaning returning to this fabulous city should never be out of the question.
A world of opportunity
There's even more fantastic destinations for you to discover including San Diego, Vancouver, Ottawa and New Orleans to name a few. Book now.
When you fly, you will benefit from a leading network across the United States. We are upgrading our fleet with hundreds of new planes and refreshing our existing aircraft to bring you a more modern, comfortable and connected experience.
Along with our partners, British Airways, Iberia and Finnair, we can get you to over 240 destinations across North America.
*Selected flights operated seasonally.