Forget the Eisbach. Catch real waves
Taking you across the Atlantic
We're offering you more across the Atlantic, along with our partners British Airways, Finnair and Iberia:
Direct flights to the USA from Munich, Frankfurt and Dusseldorf. Fly from other cities with convenient connections through London Heathrow
Onward flights to over 240 destinations across North America
Earn and redeem AAdvantage miles across all four airlines
Unprecedented levels of comfort from Germany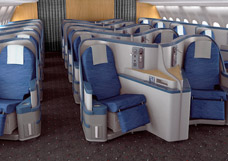 Fly on our Airbus A330 on selected routes from Frankfurt and Munich. Enjoy fully lie-flat seats in Business Class, all with aisle access, up to 250 movies, hundreds of TV shows, on-demand plus delicious meals and complimentary drinks from the bar.
Nobody knows America like American. Take a look at our guides to make the best out of your trip.
Discover North America
Philadelphia: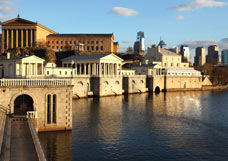 Boasting an array of breathtaking sights, a thriving nightlife, and a plethora of must-see tourist hotspots, it is no wonder Philadelphia is aptly named 'The City that Loves you Back'. Throwing in an impressive collection of museums, an expanding stretch of casinos and a long list of attractions, the city offers plenty to explore for first-time and return visitors alike.
Charlotte:
The largest city in North Carolina, Charlotte offers a host of activities for both the creative and cultural traveller. If you choose to paint the town red at the EpiCentre, you'll have a multitude of restaurants, outdoor bars and nightlife options at your disposal. Alternatively, treat yourself to some retail therapy at SouthPark Mall, or embrace a spot of culture at the interactive Levine Museum of the New South.
Chicago: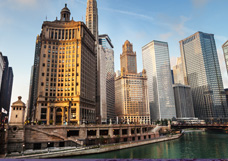 From its architecture to the arts, there is something for everyone. Chicago is a picture perfect destination, changing in character along with the seasons. You can shop on the Magnificent Mile, take in the views of the award winning skyline or catch a real life Baseball game. This city should not be missed. Take a look at activities you can add to your wish list while you're in Chicago.
Las Vegas: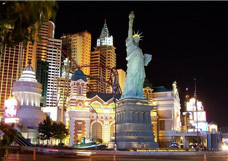 Known for its bright lights and extravagant casinos and only a stone's throw away from one of the Seven Wonders of the World, the spectacular Grand Canyon. We recommend taking a helicopter ride to get a bird's eye (the best) view of this magical wonder.
Dallas
An exciting city packed with iconic sights and attractions, there are plenty of activities to delve into in Dallas. With a flourishing nightlife, various entertainment districts and so much more, you'll be spoilt for choice as you discover all that Dallas has to offer. Whether you plan to embrace your inner cowboy, sample the sumptuous cuisine, or treat yourself to some retail therapy, there are numerous hidden gems to discover.
Los Angeles: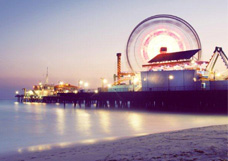 The entertainment capital of the U.S. and home to some of the world's most famous celebrity names, LA is worth a visit just to catch a glimpse of the lifestyle of the rich and famous. From the endless miles of beautiful coastline, the fashion forward boutiques and some of the most amazing and iconic architecture of Downtown, LA is guaranteed to provide a list of unforgettable memories.
*Selected flights operated seasonally.